About us
Who we are and what we do
Vision
We aim to unlock and expand the resilience of Christian women and men experiencing persecution for their faith.
We are women and men who recognise the complex and hidden nature of gender-specific persecution of Christian women and girls, alongside the severe and focused nature of religious persecution of men and boys.
We are a network committed to hearing the authentic voices of the whole church, knowing that men, women, boys and girls can each be silenced in their own way due to pressures and vulnerabilities specific to their gender and age.
We are committed to collaborative, evidence-based and interdisciplinary approaches.
Aims
To create spaces to share relevant research, reports and broader communications on the subject of gender and religious persecution.
To be an accessible network that ensures expertise both in enhancing change at the grassroots and through policy and practices at its highest level. GRF connects with organisations and other networks, joins Freedom of Religions or Belief (FoRB) forums and is part of working groups allied to government departments and international bodies.
To work for the good of all in our field of influence, we actively avoid competition between organisations or individuals and promote the achievements of all whilst contributing robust and respectful debate and discussion where appropriate.
To be intentionally intergenerational, reaching out to those beginning their career in the area of FoRB and gender and religious persecution. We seek to mentor those who are growing and developing in this field.
To create equity of voice, we aim to share platforms of influence ensuring that our communication allows for women or men, old or young, any nation, tribe or tongue to be represented and valued without hierarchy or primacy.
As a forum, we are Christian and we believe in freedom of religion or belief for all. We work and network across a broad range of actors in the area of FoRB whilst maintaining our Christian Identity.
Journey
GRF began with women working for organisations such as Release International in the UK and Open Doors recognising that the experience of Christian women facing persecution was very different to that of men. Work began in several places to address this disparity, and in 2016, in the village of Marcham just outside Oxford, UK, a group of 28 people gathered to discuss women and persecution, a meeting that would become known as the Marcham conference.
Our Team
Helping to put a face to a name!
(Identity Protected)
CEO
GRF's CEO is a co-founder of GRF. She is convenor of the working group on Gender and FoRB for the UK FoRB Forum and sits on the IRF Roundtable Women's Working group in the USA. She has contributed to research for the UK Foreign Office, CREID and partners with research with the FoRB Women's Alliance. She is completing a Masters in Gender and Development with plans for further research into masculinities and gender based violence within religious minorities.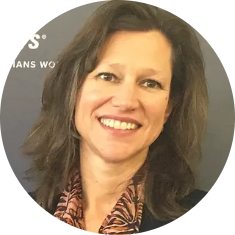 Helene Fisher
Leadership Team
Helene is co-founder of GRF and is the Global Gender Persecution Specialist for Open Doors (ODI). As a Pioneering co-author of reports for World Watch Research on gender, children and youth, and forced displacement, she is an invited speaker by the UN Special Rapporteur on FoRB and government-sponsored working groups. She has co-authored the socio-theological training material Restorations.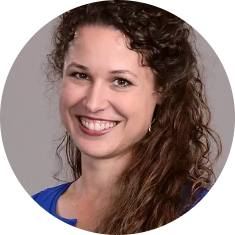 Elizabeth Miller
Leadership Team
Elizabeth is co-founder of GRF and is the Women's Persecution Specialist for Open Doors (ODI). Since 2018, she has co-authored reports for World Watch Research on gender, children and youth, and forced displacement. She is the lead author of socio-theological training material Restorations and author of Her Deeds Declare.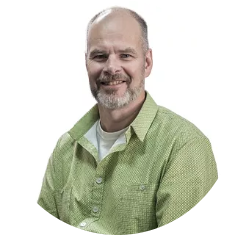 Floyd Brobbel
GRF Task Force Member
Floyd serves on the Executive Leader Committee for the RLP and is a valuable part of the GRF task force team. As CEO of Voice of the Martyrs in Canada, he develops international relationships with ministries and organizations that support persecuted Christians.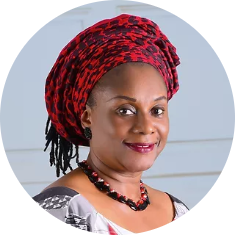 Funmi Para-Mallam
GRF Senior Advisor
Oluwafunmilayo (Funmi) is a Professor of Gender and Development, Senior Fellow and Member of the National Institute for Policy & Strategic Studies, Kuru, Plateau State, Nigeria, and National Coordinator of Christian Women for Excellence and Empowerment in Nigerian Society (CWEENS)
Aashima Samuel
GRF Senior Advisor
Aashima is CEO of EFIC@R in India. She is a Human Rights Lawyer and works in the area of Freedom of Religion or Belief and Anti-Trafficking. She has supported GRF through providing evidence at the Commission for the Status of Women at the United Nations side event and has worked in exploring issues of discrimination for religious minorities in India.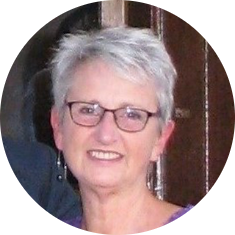 Jane Showell-Rogers
Chair of Trustees, Gender and Religious Freedom
Jane is a magistrate in the UK, is on the Independent Monitoring Board for two local prisons, has been involved with her husband in the Religious Liberty Partnership for which GRF is a taskforce. She serves as a board member for many other charities and carries considerable experience in governance.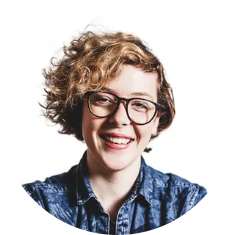 Jessie Furmage
Tech Support and Creative Team
Jessie is a professional musician and leads the creative team in facilitating a musical atmosphere within the consultations and additional events. She is a key part of the tech team providing web and event support.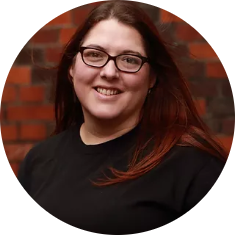 Vicki Townsend
GRF Creative Advisor and Intergenerational Champion
Vicki is a UK based drama practitioner, trainer, writer and founding director of Endeavour 831, an arts organisation specialising in using the arts to empower and engage people with social justice issues and advocacy. Vicki helps to present our research in accessible ways through performance and has supported GRF in presentations in Canada and at the UN Commission for the Status of Women.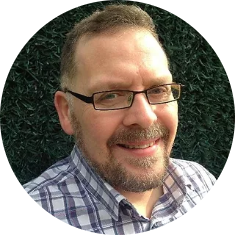 Andy Dipper
GRF Senior Advisor
Andy Dipper was a founding executive team member of The Religious Leadership Partnership and has championed Gender and FoRB since the first Marcham consultation in 2016.
Rachel Morley
Researcher & Administrator
Rachel joined the team in 2020, providing administration and research support to GRF and its work as part of the UK FoRB Forum. She is a Specific Religious Persecution Research Analyst for Open Doors (ODI) and co-authors reports for World Watch Research on gender, children and youth, and forced displacement. She has a Masters degree in Conflict Prevention and Peacebuilding.
Marwa Al Sakhleh
Research Assistant
Marwa Al Sakhleh, Research Assistant for the Fetzer research with FoRB Women's Alliance. She is an MA Student in Development Studies at IDS / Sussex University. She has a Master's in Fiscal and Economic Policy and a BA in Economics, both from Damascus University. Marwa is an activist in the community field, and interested in development issues and the issues of marginalized groups, such as people with disabilities.
Trustee Profiles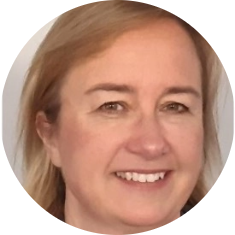 Rebecca Winfrey
Rebecca has past experience as a doctor in the UK and Uganda and as a Church of England clergyperson. Recently she has brought her psychological and theological thinking together to address the problem of shame. She has published and taught on this subject and applies her learning in her psychotherapy practice and her work with a charity that addresses homelessness.
Elizabeth Lane Miller
Elizabeth is co-founder of GRF and Women's Persecution Specialist for Open Doors (ODI). She tracks trends on how gender, age or displacement compound the experiences of religious persecution. She is a pioneering co-author of Specific Religious Persecution research reports, lead author of a socio-theological resilience curriculum for local faith actors, and author of Her Deeds Declare.
Helene Fisher
Helene is co-founder of GRF and Global Gender Persecution Specialist for Open Doors (ODI). Pioneering co-author of gender-specific research, she is an invited expert and speaker by the UN SR on FoRB and various national government-sponsored working groups. Co-author of the Restorations material, she travels extensively running workshops for teams integrating Gender and FoRB understanding into programming in order to strengthen Christian communities.
Bernadette Adams
Bernadette has spent her working life supporting children, young people and adults affected by violence, abuse and trauma, specifically around gender-based violence. She has worked within the public, private and charity sectors in a range of roles. Now retired, Bernadette continues to be involved in a range of both local and national initiatives, and is passionate about the issues GRF seeks to address.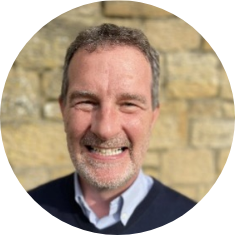 Brian Wickens (Treasurer)
Brian is the Managing Director of Capernwray Hall, Bible School and Christian Holiday Centre in the UK. Prior to this he held a number of senior financial roles with GlaxoSmithKline in London and brings a strong track record of strategic leadership and developing teams. He has held a number of volunteer roles as youth leader and treasurer for a number of churches.  
Brent McBurney
Brent is a US attorney and consultant in FORB. From 2011-21 he was President & CEO of Advocates International, serving 60,000 Christian lawyers on six continents. From 2004-10 he served on the staff of Christian Legal Society (USA) as a Director. Brent was a trial attorney for the U.S. Department of Justice in Washington, D.C. He received his BAs in Russian Language and Political Science in 1992 from Baylor University and his JD in 1999 from the Antonin Scalia Law School. He is licensed to practice law in New York and D.C. and is admitted to practice before the U.S. Supreme Court and other federal courts.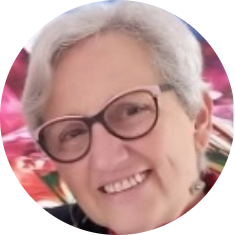 Jane Showell-Rogers (Chair)
Jane has been a magistrate for over 25 years, has been involved with her husband in the Religious Liberty Partnership for several years, has worked with different mission agencies and now serves as a board member for others. Jane has also taught in adult education, worked in events co-ordination, and led team-building based on psychometric profiling. Jane and Gordon have two married children and five grandsons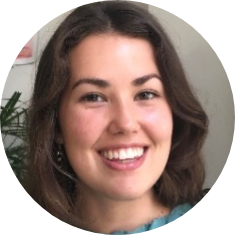 Rebecca Symes
Becca began researching the intersecting identities of gender and religion as an undergraduate. From this she helped with independent research projects looking at addressing gender equality for religious minority women and presented her findings to the UK Foreign and Commonwealth Office fund for religious freedom. This led her to pursue a masters in Human Rights, where she developed an interest in business and corporate social responsibility, also known as Environment, Social and Governance (ESG). She now advises the financial services industry on risk management and ESG best practices.